Concerts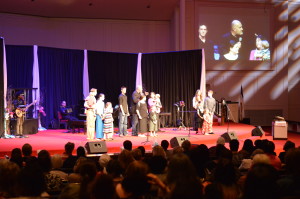 We would be honored to join you for a service or event.
In morning worship services we can do either a couple of songs or lead the entire worship in music portion of the service.
In evening services, or events, we usually do an hour of music, including some original songs, centered on the Word, a few familiar hymns and a couple of songs from our Scripture Memory Songs CDs with encouraging testimonies woven throughout.  Our goal in our concerts is to glorify God, exalt Christ and, by God's grace, edify the body of Christ.
To inquire about booking a concert, please send an email, to:
jim@spencerfamilymusic.com